The QUADRO Goal Set is ideal for ball games such as football, handball and field, street or ice hockey.
You can set it up in 5 different widths:
85 cm (34 in)
125 cm (49 in)
165 cm (65 in)
205 cm (81 in)
245 cm (97 in)
The included net is cut for the largest version at 245 cm (97 in) wide. It features lockable openings for target practice.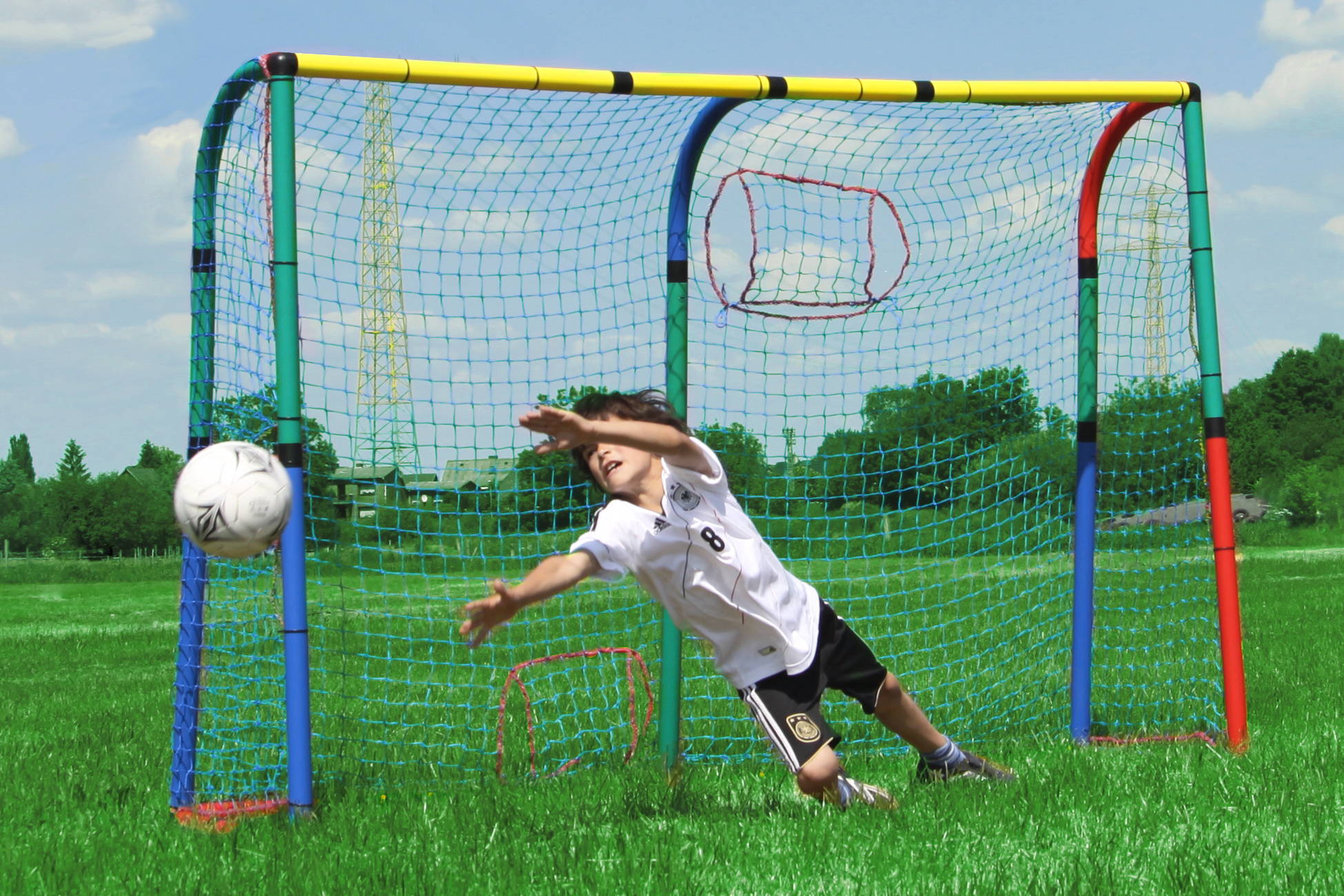 1x Goal Set
Assembly Instructions
Safety Instructions / Construction Tips